The Ultimate DashPac is taking the place of all our product line except IBR Deplete, and DashPac Depth Module. We Packed everything else into this one product plus added more!

Ultimate DashPac is just that a DashPac on "Steroids" we included all existing functions of the DashPac and added these incredible new features;

-The biggest change is the addition of a WIFI module! All configuration and setting changes can be done using your phone or PC!
-The next biggest change is software upgradeability. Meaning if new software features are made in the future you don't have to buy another hardware module to get the latest and greatest features.
-Speed Override on/off. Turns off the OEM speed limiter, and also allows you to select Sportmode before starting the ski.
-Datalogging! Data logs made and downloaded to your device without internet connectivity needed!
-Options to turn the AFR (Lambda) sensor on with RPM. Increases sensor life.
-View AFR and Lambda live on your WIFI capable device.
-Setup General features.
​​Can Speed
AFR (Lambda) Averaging
Lambda On w/RPM
-DashPac On/OFF
​Metric / Imperial
Decimal Location Settings
Up Hold display selection
Up display selection
Down display selection
Down Hold display selection
-DashFlash On/Off
DashFlash Reflash the Dash Utility.
Options
- Several Options to send AFR/Lambda to external devices.
Speed Limit Override / Start in Sportmode On/Off
-On the LCD compass area, we added user select-able options to display in that box; (See Note 1)
-WIFI Settings and Software Version Information.
​Update Software Utility
Can Logging Start/Stop. These Files are only for DashPac staff to Troubleshoot issues or develop new features.
Download Can logs,
Delete Can Logs.
-Data Logging Start/Stop
Download Logs
Delete Logs

One of our many goals with Ultimate DashPac was to replace all of our other versions of modules with one easy to use, and highly configurable Module. The close Second goal was to make it able to have software updates, to add future features to the existing hardware!

To get started Grab your favorite Wi-Fi capable smart device. Enable Wi-Fi and power up the Ski. Browse available signals and look for one named DashPac. Connect. Once connected browse to www.dashpac.com
You will see the home page with AFR and Lambda in real time. Depending on settings it may read zero if the sensor is turned off.

From the tabs on the top you can navigate around the user interface.

Ultimate DashPac has the ability to reflash your supported Dash right on your ski without having to remove the Dash! (See Note)

THE FLASH IS ONLY COMPATIBLE WITH THE OLDER ANALOG DASH AT THIS TIME.

HAS A BUILT IN SPEED OVERRIDE OPTION THAT YOU SIMPLY ACTIVATE WITH YOUR PHONE

THE BUILT IN LOGGER WORKS JUST LIKE THE MAPTUNER LOGGER UTILIZING MEGALOG VIEWER. THERE IS NO LOGGING LICENSE REQUIRED, THE FEATURE IS FREE.

IF YOU CHOOSE THE REFLASH OPTION THE MODULE WILL FLASH THE DASH ONBOARD THE SKI. NO LONGER NEED TO TAKE THE DASH OUT.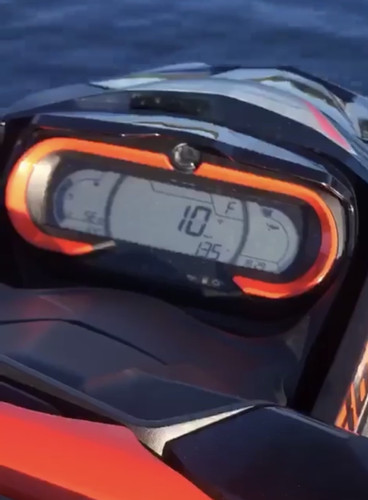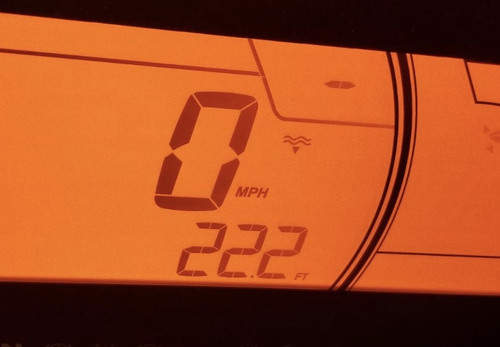 AFR top, BOOST middle, and DEPTH lower left


AFR Up top, RPM in the middle, and Depth lower left.


AFR up Top, Speed middle, and Depth lower left


THROTTLE top, COMPASS middle, DEPTH lower left.
Speed Override Turned OFF.
Watch the Speed limiter pull throttle away! (Stock ECU Flash)


Setup


Intro



If your going to use the new Ultimate DashPac Module, enable DashPac options, and have a OEM Depth sensor a DashPac Depth module is required.

The Following is a List of Currently supported Dash part numbers for the DashFlash feature only.
Other features of the Ultimate DashPac work with almost all Dash's.

278002763 2010-11 X-Type, No Decimal
278002716 2012 X-Type
278002961 2012/2013 X-Type, Superseded
278003183* 2014-2015 X-Type *This Part# Dash has multiple Software versions, we have most versions available.
278003220 2014-2015 X-Type
278003346 2016 X-Type
278003531 2017 X-Type
278003527 2017 GTR No Decimal
278003651 2018 X-Type
278003649 2018 GTX X-Type, No Decimal


If you have another version of Dash other than listed please contact us for possible development.